Home » BIOGRAFII
Ahn Sung-ki (Coreea de Sud)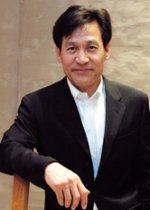 Presa din Coreea il considera pe Ahn Sung-ki drept un "actor national" prin excelenta, cel mai bun actor coreean din toate timpurile. Povestea lui de viata aproape se confunda cu cea a cinematografului coreean contemporan. Ahn a avut parte, in intreaga lui cariera, de o diversitate de roluri, abordand genuri diferite, fiind, probabil, singurul actor coreean capabil sa ofere o perspectiva intrinseca a evolutiei cinematografiei coreene de la cenusiul debut pana la transformarea ei intr-una din cele mai vibrante forte culturale ale Asiei.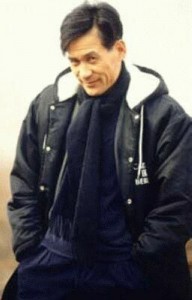 Ahn Sung-ki s-a nascut la Daegu, in 1 ianuarie 1952. De religie romano-catolic intr-o tara in care aproape jumatate din populatie este atee, Ahn a debutat la o varsta frageda (5 ani) in productia "Tren in amurg". In 1960 a castigat premiul pentru "Cel mai bun actor copil" pentru rolul din "Sfidarea unui adolescent". In 1967 era deja distribuit in 7 filme. Dupa o pauza de un deceniu, timp in care acesta a absolvit sectia vietnameza a universitatii Hankuk de studii internationale, acesta a revenit pe ecrane, pana in prezent fiind distribuit in aproape 100 de filme. Stilul natural de a interpreta roluri complexe si abilitatea de a da intruchipa o gama variata de personaje i-au atras admiratia cineastilor si criticilor deopotriva. In cariera sa de peste o jumatate de secol, Ahn a avut onoarea de a colabora, intre altii, si cu cel mai mare regizor coreean al tuturor timpurilor, Im Kwon Taek, in filme devenite clasice, precum: "Mandala", "Festival", "Muntii Taebeak" si "Chihwaseon". Printre cele mai recente roluri se numara si cele din: "Nowhere to hide", "Musa the warrior", "Silmido", "Duelist", "May 18".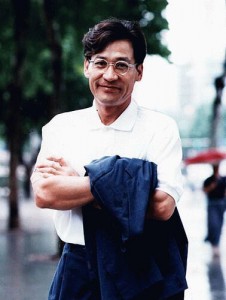 Numit "cel mai bun actor al anului 1997" de catre revista coreeana "Cine21" (liderul de piata in domeniul criticii de film), Ahn Sung-ki a castigat, in intreaga sa cariera, oarecum surprinzator (raportat la imensul talent pe care il poseda), doar 3 premii: premiul pentru cel mai bun actor la festivalul coreean de film "Blue Dragon", in 1990, pentru interpretarea din "Nambugun"; in 1993 apare o prima recunoastere internationala prin premiul castigat la Festivalul Asia-Pacific, pentru rolul din "White Badge". Recent, in 2007, Ahn a fost onorat de festivalul de film de la Deajong pentru rolul din "Radio Star".
Datorita abilitatii de a vorbi mai multe limbi straine, Ahn Sung-ki a fost desemnat imaginea UNICEF in Coreea de Sud. A participat, de asemenea, activ, la realizarea mai multor reclame pentru televiziune, fiindu-i zugravita o imagine de parinte perfect. Iar de aici pana la pasul cel mare nu a fost decat putin; mai intai prin "Romantic president", iar mai apoi prin "Korean Peninsula" Ahn a intruchipat fata umana a parintelui natiunii, presedintele coreean. Afinitatea pentru roluri cu subiecte inspirate din istoria Coreei este evidenta, dupa cel de patriot ce organizeaza o rezistenta impotriva guvernului militar in "May 18", Ahn fiind cel mai recent distribuit in mult asteptatul blockbuster coreean "Divine Weapon".
Ahn Sung-ki ramane un actor complet, care inca nu si-a spus ultimul cuvant in lumea filmului. Intr-o forma fizica excelenta, actorul a declarat ca nu intentioneaza sa se retraga, astfel ca noi roluri sunt asteptate pentru a-i delecta pe admiratorii sai din intreaga lume.