Home » ASIA TEAM ROMANIA
2022: Tsunami (2009)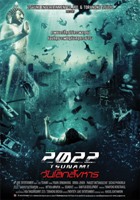 Din 2006, cand Coreea a realizat blockbuster-ul "Typhoon", Asia nu a mai avut parte de vreun film dedicat unei calamitati naturale majore de proportiile lui "Typhoon". In 2008, insa, producatorii japonezi au realizat "212: Signal of Life", iar in acest an coreenii au revenit in prim plan cu blockbuster-ul "Haeundae – Tidal Wave". Dar asta nu este totul. In acest an, Thailanda a finantat un film asemanator cu buget ridicat, in stilul filmelor dezastru ale lui Roland Emmerich, intitulat "2022: Tsunami". Ce s-ar intampla daca un tsunami gigant ar matura Bankgok-ul ? Aceasta este ideea din spatele acestui film in care valuri uriase realizate cu ajutorul efectelor speciale distrug capitala Thailandei, inundand orasul. O productie in stilul filmelor hollywoodiene (mai mult de categorie B) insa cu efecte speciale de prima mana, ce aminteste de The Day After Tomorrow, Poseidon sau The Towering Inferno.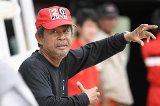 Filmul este regizat de veteranul Toranong Srichua, regizorul lui "Twilight in Bangkok" (1990) sau "Unhuman (2004). Acesta a scris si scenariul filmului, si a si interpretat un rol in "2022". Imediat dupa realizarea lui, Toranong a aflat ca filmul este supus cnezurii, fapt ce a starnit o reactie ce a fost mediatizata imediat. Acesta a declarat: "In industria thailandeza de film, personajele nu au voie sa faca sex, sa discute politica, religie, despre monarhie sau despre traficul de droguri. Deoarece interziceti toate aceste lucruri, toate personajele din filmele thailandeze sunt fantome sau clovni." Totul a pornit de la cenzurarea de catre comisia de specialitate a statului a unei scene in care apareau filmate cateva cadavre, unele dezbracate, sub sloganul "Omul a ranit prea mult timp natura; acum, natura se va razbuna." Toranong este o figura controversata in Thailanda, iar aceasta iesire, sustin criticii de film, este o dovada a faptului ca are darul auto-promovarii. Aceeasi critici sustin ca cele 160 milioane bahti investiti in productie trebuiesc recuperati, iar putina reclama galagioasa nu strica niciodata.
Pe 26 decembrie 2004, un tsunami fara precedent loveste coastele Thailandei, peste 300.000 de oameni pierind in catastrofa si un million ramanand fara un adapost. 18 ani mai tarziu, in 2022, Thailanda si-a luat masuri de precautie si a instalat un sistem de avertizare al cutremurelor subacvatice. Insa in momentul in care un cutremur se produce in acelasi timp pe 6 continente in jurul lumii, ia nastere cel mai mare tsunami din istoria omenirii. Londra ajunge ingropata sub o furtuna de zapada, China ajunge sub ape in urma cedarii ca urmare a cutremurului a celui mai mare baraj construit vreodata, iar Thailanda este maturata de un val urias.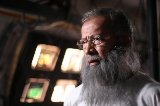 Un film captivant, insa cu un subiect simplist, fara prea multe introduceri, copiind stilul filmelor hollywoodiene de categoria B. Nu se ridica la nivelul unui "Haeundae", insa pentru amatorii de scene spectaculoase realizate pe calculator e o productie care ofera 90 de minute agreabile. Cuvintele de la sfarsit ale regizorului lanseaza avertismentul transmis de film in ansamblul sau, si merita amintite, in incheiere: "Avem miliarde de dolari disponibili pentru a fabrica arme, pentru razboaie, pentru explorarea universului, pentru gasirea de noi stele, insa doar cateva pentru a ajuta la protejarea planetei pe care o populam de milioane de ani. Este incredibil cum ne-am tradat planeta. Iar acum s-ar putea ca planeta sa se razbune pe noi".