Home » NOUTÃŢI
Zero Focus, un posibil început în colaborarea cinematografică coreeano-japoneză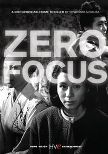 Sidus Media Group si Toho Pictures se pare ca au ajuns la o colaborare in cadrul unei co-productii coreeano-japoneze intitulate "Zero Focus" in noile studiouri situate in afara Seulului, "Pucheon Fantastic Film Studios". Atat Sidus cat si Toho sunt doua dintre cele mai mari companii de productie din Coreea, respectiv Japonia. In timp ce Toho Pictures e producatorul celebrelor anime "Howl's Moving Castle" (2005) si "Ghost in the Shell 2" (2004), Sidus Media Group a produs si a distribuit o multime de filme coreene, inclusiv succesul din 2007 "Forever the Moment". De asemenea, s-a anuntat faptul ca Sidus a cumparat drepturile pentru mai multe romane japoneze de succes, in vederea ecranizarii lor.
"Zero Focus", un thriller de epoca, e regizat de Isshin Inudou, al carui recent film "Bizan" (2007) i-a adus premiul Academiei Japoneze de Film pentru Cel mai bun regizor. Filmul e un remake dupa un film omonim japonez din 1961, despre o femeie proaspat casatorita care porneste in cautarea sotului ei disparut in mediul rural japonez. Prin zapada si infruntand animale salbatice periculoase, ea afla secretul vietii lui misterioase.
Filmarea acestui film la studiourile "Fantastic Film" ar putea constitui un precedent al colaborarii dintre cele doua tari. Casele din acest studio sunt construite dupa modelul caselor din 1930, stilul impus de ocupatia japoneza in Coreea acelor ani fiind similar cu cel din Japonia acelor timpuri. Filmarile se fac si in Japonia, premiera lui fiind programata undeva spre sfarsitul acestui an.
Articol realizat de Alin © www.asiacinefil.com