Home » NOUTÃŢI
Visul neîmplinit al lui Lee Si-young; carierã încheiatã dupã doar 6 ani !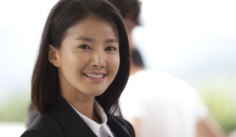 Actrita si cantareata Lee Si-young, cunoscuta din seriale precum "Poseidon", "Wild Romance" sau "Kingdom of the Winds", a practicat ani de zile boxul amator feminin, fiind o pata de culoare inedita in show-biz-ul coreean. Latura sa sportiva a fost reflectata in numeroase articole de presa, actrita incepand boxul abia in 2010, la 28 de ani, si asta doar pentru a se pregati pentru un rol intr-o k-drama a postului MBC. Serialul nu a mai fost produs, insa Lee Si-young s-a indragostit de acest sport. Printr-o munca asidua, in 2013 a devenit prima vedeta din lumea filmului care facea oficial parte dintr-o echipa nationala a unui sport, creand numeroase griji agentiei sale, tematoare sa nu se accidenteze si sa nu mai poata fi distribuita in seriale. Desi nu a reusit sa-si indeplineasca visul de a reprezenta Coreea la Jocurile Asiatice din 2014 si de a castiga o medalie acolo, in ciuda faptului ca a trecut de la categoria 48 de kg la 51 de kg, nereusind sa intre in etapa finala a calificarilor, actrita s-a aratat increzatoare ca isi va implini visul la Jocurile Olimpice de la Rio 2016.
Ei bine, ieri actrita a anuntat ca s-a retras din box ! Conform unei informatii din presa de specialitate, Lee Si-young a incetat antrenamentele in iunie si s-a retras din cariera sportiva datorita unei dizlocari cronice de umar. Astfel, visul de a fi la Rio s-a spulberat pentru frumoasa actrita, care a pus manusile in cui dupa o cariera de 6 ani. Problemele de sanatate au aparut in 2013, cand s-a ranit la umar in timpul Nationalelor. Din cauza acestei rani nu a putut participa nici la Nationalele de anul urmator.
In aceasta vara, actrita a fost implicata fara voia ei intr-un scandal intens mediatizat, in care un reporter sugera, in mediul online, ca actrita ar fi aparut intr-o inregistrare indecenta, pe care agentia acesteia ar fi folosit-o ca instrument de santaj la adresa ei. Caseta XXX, chipurile, i-ar fi provocat o tentativa de sinucidere. Lee Si-young si compania ei au negat zvonurile, iar reporterul respectiv a fost arestat si deferit justitiei pentru defaimare.
Articol realizat de cris999 – asiacinefil