Home » NOUTÃŢI
Topul actorilor coreeni ce garanteazã succesul de casã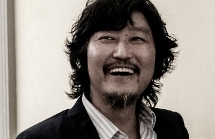 Ce actor coreean poate asigura un succes de casa in era cinematografelor de tip multiplex? Este Song Kang Ho, Choi Min Sik sau Ha Jung Woo? Ce anume defineste succesul de casa al unui film? Influenta unui actor/star este un element ce nu poate fi ignorat, daca se doreste ca un film sa aiba un mare succes.
Korean Film Council a facut o lista a acestor actori, rezultatele fiind adunate din Korean Film Almanac din perioada 1971-2010. Din 2011, datele au fost adunate din baza de date a Korean Film Council. Pentru intocmirea acestei liste, acestia au folosit folosit numarul total al biletelor vandute la filmele in care au jucat acesti actori.
10. Ahn Sung Ki (39,833,441 bilete)
9. Choi Min Sik (40,859,388 bilete)
8. Jung Jae Young (49,819,044 bilete)
7. Kim Yoon Suk (49,965,687 bilete)
6. Lee Jung Jae (51,586,615 bilete)
5. Ha Jung Woo (56,801,630 bilete)
4. Hwang Jung Min (58,721,711 bilete)
Hwang Jung Min s-a bucurat de un succes enorm jucand in "Ode to My Father" si "Veteran".
3. Sol Kyung Gu (62,984,832 bilete)
Filmele de succes ale lui Sol Kyung Gu includ "Haeundae"si "Silmido".
2. Ryu Seung Ryong (64,971,576 bilete)
Ryu Seung Ryong este pe locul 2. Acest actor are in palmaresul sau cele mai mari blockbustere: "Gwanghae: The Man Who Became King", "Miracle in Cell No. 7" si "The Admiral: Roaring Currents." Statutul sau ca actor de mare succes a crescut enorm din 2010, incoace.
1. Song Kang Ho (74,736,952 bilete)
Song Kang Ho este pe prima pozitie in acest top si este o garantie ca filmul va fi un mare succes. Desi "Howling" si "Hindsight" nu au avut acelasi succes, actorul si-a revenit foarte repede cu "Snowpiercer", "The Face Reader" si "The Attorney", in 2013. Numarul biletelor vandute este de peste 70 de milioane. Urmatorul film in care va juca, "The Throne", se asteapta a fi un mare hit in perioada vacantei de Chuseok.
Ha Jung Woo este singurul actor la varsta de 30 si, in timp ce Ahn Sung Ki este cel mai varstnic. Oh Dal Soo a jucat in multe filme celebre, insa mai mult in roluri secundare.
Choi Geun Ha care lucreaza pentru Showbox, una din cele mai mari companii de distributie de film a declarat ca "Nu poate exista o influenta neconditionata a unui actor. Biletele se vand pentru ca exista incredere in abilitatea actorilor. Song Kang Ho, Ryu Seung Ryong, Sol Kyung Gu, Hwang Jung Min, Ha Jung Woo si altii se bucura de aceasta incredere a cinefililor. De exemplu, Song Kang Ho are autoritatea de a alege, de a selecta un anume film, daca doreste, si cinefilii stiu ca el este un mare actor si merg la filmul respectiv cu mare incredere si asteptari pe masura."
Kang Hye Jung (CEO) care a produs "Berlin" si "Veteran" a spus ca "Da, influenta unui actor are importanta sa. Dar niciun film nu devine un mare hit pentru ca un anume actor joaca in el. Daca cinefilii plac munca unui anume actor, acestia devin mai interesati de filmul in care joaca actorul respectiv. Si la baza acestui interes aratat sta abilitatea cu care actorul interpreteaza rolul."
Topul actritelor a fost si el dezvaluit.
6. Han Hyo Joo (aproximativ 24,530,000 bilete)
5. Uhm Jung Hwa (31,573,965 bilete)
4. Ha Ji Won (33,108,412 bilete)
Ha Ji Won este pe locul 4 desi aceasta nu a avut mare succes de casa in ultimii 5 ani.
3. Son Ye Jin (33,172,311 bilete)
Son Ye Jin este pe locul 3 dupa succesul cu "The Pirates".
2. Kim Hye Soo (38,450,993 bilete)
Cateva din filmele de succes in care a jucat sunt "Tazza" si "The Thieves."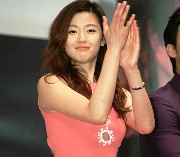 1. Jun Ji Hyun (38,930,499 bilete)
Jun Ji Hyun a depasit-o pe Kim Hye Soo cu putin datorita filmelor in care a jucat in ultimul timp, "The Thieves" si "Assassination".
Ahn Soo Hyun (CEO) spune: "Cred ca publicul cere ceva mai nou de la actrite, spre deosebire de actori. Cinefilii reactioneaza foarte bine atunci cand o actrita arata ceva nou in jocul sau actoricesc. Motivul pentru care aceste actrite au primele sanse la citirea unui scenariu este pentru ca avem incerdere ca pot sa joace rolul oferit. Nu conteaza influenta unei actrite sau cat succes a avut, daca nu se potriveste cu rolul interpretat, toata munca este in zadar, nu merge. Toate asteptarile se transforma intr-o mare dezamagire."
(Sursa: soompi)
Articol realizat de chocolate_cleo – asiacinefil