Home » NOUTÃŢI
The Outlaws – filmul momentului în Coreea de Sud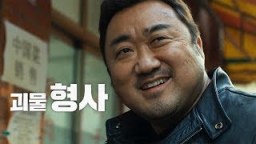 Cel mai curtat actor al momentului din Coreea de Sud pare a fi veteranul Ma Dong-seok, care joaca in "The Outlaws", film ce a avut premiera pe 3 octombrie. In productia regizata de Kang Yoon-sung ce a regizat cel mai recent film in 2007 ("Last Concert") si care a colaborat la scrierea scenariului pentru "The Outlaws", actorul joaca rolul unui politist. Se pare insa ca ideea scenariului i-a venit chiar lui Ma Dong-seok prin 2013, fiind necesari patru ani pentru realizarea acestui film.
Filmul se bazeaza pe fapte reale ce au avut loc in 2007 in districtul Guro din Seul. Cunoscut ca "Heuksapa Incident", intriga scenariului se invarte in jurul razboiului pentru suprematie dintre o banda locala si noua "Heuksapa" din China. Va reusi politia condusa de Ma Dong-seok sa readuca pacea in oras dupa declararea razboiului de catre capul chinezilor, interpretat de Yoon Kye-sang?
Cunoscut cu numele de scena "Don Lee", actorul Ma Dong-seok a jucat in 58 de filme de la debutul din 2004 cu rolul din "Dance With the Wind"."Cand eram tanar, visul meu se schimba mereu. La inceput, voiam sa devin jucator de baseball, apoi boxeur, apoi ofiter de politie. Dorinta de a deveni sportiv de performanta s-a diminuat, dar inca visez sa fiu ofiter de politie si sa alerg dupa raufacatori."
"Cel mai important lucru pe care l-am luat in considerare cand am facut filmul alaturi de Kang Yoon-sung a fost ca aceasta poveste sa nu faca rau ofiterilor de politie. Chiar in acest moment sunt ofiteri de politie care lupta impotriva infractorilor, punandu-si vietile in pericol. Nu am vrut sa fie doar divertisment, un film, ne-am straduit sa facem un personaj care sa fie potrivit filmului."
Kang Yoon-sung si-a dorit sa aiba un personaj care nu doar sa alerge dupa indicii pentru a rezolva problemele, ci si sa fie un luptator dur si credibil. Yoon Kye-sang a mai interpretat un rol negativ in 2011, in "Poongsan", dar este primul rol cu adevarat vicios si se pare ca rolurile negative ii vin mai bine decat personajele naive din seriale.
In 2017 Ma Dong-seok joaca in nu mai putin de sase filme printre care "The Outlaws","Wonderful Life" si "Along With the Gods: The Two Worlds", are un rol episodic in "The Mayor" si este cunoscut pentru rolurile secundare din filme precum "The Neighbor", "Nameless Gangster: Rules of the Time", "The Unjust" si "Train to Busan". "The Outlaws" e un neasteptat succes de box-office in Coreea, la doar o saptamana de la premiera obtinand incasari de 16 milioane dolari.
Articol realizat de chocolate_cleo – asiacinefil