Home » DIVERSE
RV: Resurrected Victims (2017) – Kim Rae-won într-un episod de "Dosarele X" coreene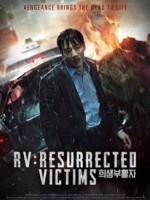 Dupa ce anul trecut zombi au patruns in cinematografia coreeana in mod oficial prin "Train to Busan" si mai apoi prin animatia "Seoul Station", iata ca o noua influenta de peste Ocean se face simtita in industria de film coreeana. E vorba de fenomenele stranii de genul "X Files", ce au inceput sa preocupe tot mai multi cineasti coreeni, o astfel de productie avand un succes total neasteptat anul trecut, "The Wailing". Regizorul Kwak Kyung-taek, unul din cei mai prolifici si de succes regizori coreeni ai ultimelor decenii, aduce o tematica noua de peste ocean si o adapteaza cu succes specificului local, cea a unui soi de zombi ce cauta, cum se putea altfel, razbunare, in "RV: Resurrected Victims". Regizorul unor succese precum Friend (2001), Typhoon (2005), A Love (2007), Eye for an Eye (2008) sau The Classified Files (2015) a mizat de aceasta data pe actorul Kim Rae-won (The Prison, Gangnam Blues, Insadong Scandal), o alegere inspirata pentru un rol ce nu ridica mari pretentii. Veterana Kim Hae-sook apare pentru a treia oara alaturi de Rae-won, si pentru a doua oara in rolul mamei acestuia, dupa k-drama "Forget Me Not". In rolurile secundare, nume precum Sung Dong-il sau Jeon Hye-jin dau culoare unui film intunecat de mister la propriu si la figurat, pe alocuri noir. "RV: Resurrected Victims" a avut incasari de 2,3 milioane dolari la box-office, avand la baza un roman recent, publicat in 2012. Filmarile au fost realizate din septembrie pana in decembrie 2015, insa abia la aproape 2 ani distanta povestea a ajuns si pe marele ecran.
Seo Jin-Hong (Kim Rae-won) e un procuror devotat meseriei sale, intransigent cand vine vorba de pedepsirea celor vinovati. Traieste singur si, desi au trecut 7 ani, e inca macinat de tragica disparitie a mamei sale. Cu 7 ani in urma era un proaspat invatacel admis in barou, ce avea tot viitorul in fata. Mama lui era cea mai mare sustinatoare a lui, sacrificand totul pentru a strange bani si a-i plati studiile. Insa in urma unui jaf comis cu o motocicleta, mama lui isi pierde viata, fiind tarata de un motociclist si apoi injunghiata in plina strada, chiar sub ochii fiului ei. La 7 ani distanta, Jin-Hong primeste un telefon de la sora ei, aflata si ea sub tratament cu antidepresive, si ramane de-a dreptul socat cand aceasta ii spune ca mama ei… sta langa ea la televizor, intorcandu-se acasa. Jin-Hong e convins ca sora lui delireaza, dar cand ajunge el insusi acasa, se convinge cu propriii ochi ca aceasta a spus adevarul. Dupa cateva momente, mama lui Jin-Hong incepe sa rosteasca niste cuvinte stranii, in ebraica veche si incearca sa-si ucida fiul. E momentul in care pe fir intra NIS, Serviciul National de Informatii, care incearca sa desluseasca misterul straniei aparitii a unei persoane declarate moarte in urma cu 7 ani. Evenimentele petrecute atunci incep sa iasa la suprafata, si o poveste misterioasa ni se desfasoara in fata ochilor…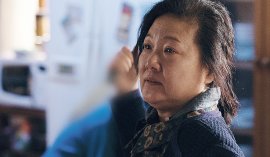 "RV: Resurrected Victims" e un thriller de mister intunecat, in care regizorul da frau liber imaginatiei, gravitand in jurul clasicei teme a razbunarii, atat de indragita de coreeni. Productia are capacitatea de a iasi din tiparul filmelor clasice de gen, care de obicei accentuau fie latura horror, fie pe cea violenta, reusind spre final sa ne surprinda printr-o latura sensibila pe care nu sperai s-o gasesti vreodata. Povestea e extrem de ofertanta si de captivanta, adaptata perfect celor 90 de minute ale filmului, cu o intrare rapida in subiect si cu o dezvoltare coerenta a acestuia, ce sporeste interesul publicului. Jocul actorilor e unul excelent, iar ideea de ansamblu a productiei e una moralizatoare, punand accentul pe raspunderea fiecarei persoane pentru faptele sale. Tema aceasta a razbunarii prinde bine intr-o societate in care jumatate din populatie este atee, iar sub aspectul credintei exista un vid, punandu-se mult prêt pe liberul arbitru. Astfel apare, in absenta unor valori morale la care sa te raportezi, nevoia unei autoreglari in plan spiritual: fiecare individ e responsabil moral pentru faptele comise de-a lungul unei vieti. Cand legea nu reuseste sa mentina echilibrul, apare setea de razbunare, dreptatea personala comisa in numele aspiratiei spre echilibrarea balantei dintre Bine si Rau. Interesanta ideea din film, cum ca atunci cand fortele nevazute intervin, echilibrarea balantei poate interveni in doua feluri: prin razbunare (ochi pentru ochi) sau prin iertare (alternativa la constientizarea propriilor greseli de catre fiecare individ). Un film captivant, care in mod sigur nu va plictisi fanii thriller-urilor misterioase.
Traducerea si adaptarea au fost efectuate in premiera in Romania de lasedan si gligac2002 (Asia Team) pentru asiacinefil.
Prezentare realizata de cris999 – asiacinefil