Home » NOUTÃŢI
"Reclamation of Seoul" – continuarea blockbuster-ului "Operation Chromite"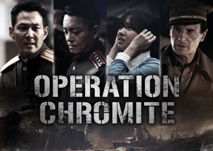 Desi "Operation Chromite" va aparea in cinematografe in luna iulie a acestui an, se vorbeste deja de o continuare a filmului in care au jucat Liam Neeson ("Lista lui Schindler", "Michael Collins", "Les Miserables", "Kingdom of Heaven", seria "Taken") in rolul generalului american Douglas MacArthur, Lee Jung Jae ("Assassination", Il Mare", "The Housemaid") in rolul ofiterului sud coreean Jang Hak Soo si Lee Beom Soo ("Moorim School", "Make It Big", "200 Pounds Beauty", "Death Bell", "More Than Blue") in rolul soldatului nord coreean Lim Gye Jin. Filmul descrie evenimentele legate de Batalia de la Incheon; nord coreenii aveau mai multe resurse si armata era mai bine pozitionata, dar sud coreenii au castigat Batalia de la Incheon, reusind sa rastoarne situatia si sa castige razboiul cu ajutorul americanilor.
Continuarea, "Reclamation of Seoul" va fi despre o a doua batalie pentru capitala sud coreeana, momentul in care sud coreenii au reusit sa isi recapete orasul capitala dupa ce fusese capturat la 3 zile de la inceperea razboiului, de catre nord coreeni. Distributia filmului nu este inca finalizata, dar Liam Neeson are de gand sa participe si la aceasta continuare, fie si intr-un rol cameo.
Ambele filme sunt regizate de Lee Jae Han care a regizat si "71: Into the Fire" (cu un subiect despre o alta batalie din razboiul coreean in care 71 de studenti au facut parte din Rezistenta si au fost ucisi de nord coreeni).
Filmarile pentru "Reclamation of Seoul" vor incepe in a doua jumatate a acestui an.
(Sursa: dramabeans)
Articol realizat de chocolate_cleo – asiacinefil