Home » NOUTÃŢI
Realitate alternativã în "Memories of the Alhambra"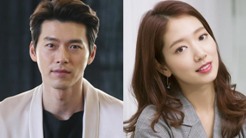 Cu cateva luni in urma, atat lui Park Shin-hye ("You're Beautiful", "Heartstrings", "The Hairs", "Entertainer", "Doctors") cat si lui Hyun Bin ("My Name is Kim Sam-soon", "Secret Garden", "Hyde, Jekyll, Me") li s-a propus sa joace in serialul "People of Incheon Aeroport" al celor de la SBS, cel mai recent serial al celui care s-a ocupat de "Gu Family Book" si "Secret Garden". Cei doi actori au refuzat proiectul, dar li s-a oferit sansa sa joace impreuna in "Memories of the Alhambra" al celor de la tvN.
Serialul este o melodrama fantastica cu un scenariu scris de Song Jae-jung care a scris si scenariile pentru "W-Two Worlds", "Nine" si "Queen In-hyun's Man", iar de regie se ocupa Ahn Gil-ho care a regizat "Forest of Secrets", aclamat de critici.
Un director executiv al unei firme de investitii calatoreste pentru afaceri in Granada, Spania, si in timpul liber decide sa viziteze Palatul Alhambra. Acesta se cazeaza intr-un vechi hotel condus de personajul feminin, o fosta chitarista (chitara clasica), ce ajunge in Spania pentru a-si continua studiile, dar care este nevoita sa lucreze pentru a se intretine dupa ce parintii ei decedeaza in Coreea, cei doi fiind la un moment dat implicati intr-o situatie ciudata. Serialul este descris ca un thriller SF, cu o realitate alternativa.
Personajul lui Hyun Bin este un inginer cu un talent nativ pentru inventarea de jocuri noi. Are un ascutit simt al afacerilor si reuseste sa devina director executiv al unei firme de investitii. Este competitiv si aventuros si nu suporta sa piarda nici cele mai insignifiante pariuri. Din pacate, personajul este tradat chiar inainte de calatoria in Spania de un prieten, calatorie in care viata sa ia o turnura neasteptata.
"Memories of the Alhambra" va fi difuzat de cei de la tvN catre sfarsitul anului, incepand cu 19 noiembrie 2018, avand 16 episoade. Filmarile in Spania se vor incheia in aceasta luna. Postul tv pare a fi deschis spre seriale cu actori consacrati si cu bugete ridicate, in luna iulie acelasi tvN difuzand un serial in intregime pre-produs, "Mr. Sunshine", cu Lee Byung-hun in rolul principal.
Articol realizat de chocolate_cleo – asiacinefil