Home » NOUTÃŢI
Probleme pentru vulcanicul Choi Min-soo. Va fi interzis la KBS ?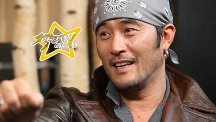 Pe Choi Min-soo ni-l amintim cu drag din seriale de succes precum The Legend, Road No 1, Warrior Baek Dong-soo, Blade and Petal si din recentul Pride and Prejudice, si stim ca in rolurile sale mereu a fost plin de verva, interpretand magistral personaje cu precadere negative. Se pare, insa, ca in viata reala nu e departe de felul noncomformist de interpretare din seriale. In prezent, profitand de neimplicarea in vreun proiect de serial, actorul participa la filmarile unui show de varietati pentru canalul KBS, intitulat "A Look at Myself". Recent, filmarile neintrerupte la show si oboseala si-au spus cuvantul, dand nastere unor tensiuni pe platoul de filmare, al caror protagonist a fost chiar Choi Min-soo. Acesta a intrat intr-o altercatie fizica cu unul din producatorii show-ului. Avand pareri diferite legate de conceptul de filmare, cei doi au inceput o disputa verbala, au inceput sa se impinga, Choi Min-soo repezindu-se si aplicand un pumn producatorului direct in barbie. Forta loviturii a fost atat de puternica incat producatorul a fost dus la spital pentru a fi tratat.
Vestea despre incident s-a raspandit repede, stafful show-ului dezvaluind ca, ulterior, Choi Min-soo si-a cerut personal scuze: "Choi Min-soo a venit personal sa-l viziteze pe producator la spital si sa-i ceara scuze. Incidentul s-a produs deoarece amandoi au fost prea pasionati legat de program, insusi producatorul vorbind cu actorul pentru lamurirea neintelegerilor". Stafful a mai adaugat ca actorul nu va parasi programul datorita acestui incident. "A Look At Myself" e un reality-show in care invitatii sunt pusi in pielea altor persoane, pentru a experimenta cum este sa practici o alta meserie. Choi Min-soo intra, in show, in pielea managerului trupei F.T.Island, Lee Hong-ki.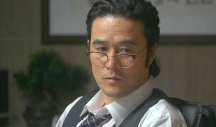 Dar la cateva zile, dupa ce incidentul parea a se fi stins, noi probleme par a-l afecta pe actor. Producatorii show-ului "Immortal Song" produs de acelasi post de televiziune, la care participa si actorul, au anuntat ca segmentul cu acesta va fi taiat din show datorita recentei controverse de pe platoul lui "A Look at Myself". Emisiunea cu pricina va fi difuzata pe 29 august. Mai mult decat atat, Choi Min-soo a fost dat afara si din "A Look at Myself", difuzarea din 21 august fiind anulata, la fel ca si toate viitoarele filmari cu acesta pentru show. Un rol important in decizia producatorilor l-au avut numeroasele plangeri din partea telespectatorilor legate de comportamentul actorului.
Choi Min-soo nu e la primul incident, celebru fiind momentul de la MBC Drama Awards de anul trecut, cand actorul a fost rasplatit cu Premiul "Interpretare de Aur" pentru rolul din "Pride and Prejudice". Acesta a refuzat sa primeasca premiul pe scena, nici macar nu a fost pezent in sala la data decernarii lui, pe 30 decembrie, trimitand-o in locul lui pe colega din serial Baek Jin-hee, ce a luat premiul pentru actor. Aceasta a dat citire speech-ului inmanat de actor, in care acesta multumea echipei cu care a colaborat si regizorului ce a acceptat in distributie un actor de varsta lui (Choi Min-soo are, in prezent, 53 de ani). O parte a discursului insa nu a mai ajuns la urechile publicului prezent, nefiind facuta publica, insa ulterior s-a aflat ca era un mesaj in care indirect acuza autoritatile de reactia intarziata in cazul scufundarii feribotului Sewol din aprilie 2014.
Articol realizat de cris999 – asiacinefil