Home » NOUTÃŢI
"Princess Hours" (Goong) a împlinit un deceniu. Ce au ajuns azi protagoniştii din serial ?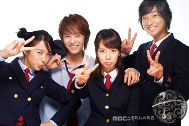 Va vine sa credeti sau nu, a trecut un deceniu de la difuzarea in Coreea a serialului "Princess Hours" (Goong). Ultimul episod al popularei comedii romantice inspirata de o manhwa omonima a fost difuzat pe 30 martie 2006, astfel ca au trecut 10 ani de la inca un serial memorabil realizat intr-un moment in care Valul Coreean era la apogeul sau. Cele 24 de episoade ale serialului, tradus in premiera in Romania de echipa Asia Team, au pornit de la ratinguri de 16%, ajungand la jumatatea sa la 25%, pentru a atinge cel mai mare rating la ultimul episod, 28,3% la nivel national in Coreea. Dupa "Jumong", "Princess Hours" a fost al doilea cel mai popular serial difuzat de MBC in 2006, si al 10-lea cel mai popular serial difuzat in toata Coreea in acelasi an. Datorita succesului sau, in 2007 MBC a realizat si difuzat "Goong S" (cunoscut si ca "Prince Hours"), ce nu a avut niciodata acelasi succes (ratingul mediu a fost de doar 7,8%) dar care pe plan financiar a adus destule castiguri MBC, ce a vanzdut serialul in intreaga Asie, chiar si in Statele Unite. De un succes mare s-a bucurat, in schimb, musical-ul "Goong", ce a inceput sa fie jucat din 2010, ajungand sa aiba reprezentatii si in Japonia. U-Know Yunho sin TVXQ sau Lee Taemin din SHINee l-au interpretat pe printul Lee Shin in musical, acest lucru explicand si popularitatea spectacolului inclusiv in Japonia. Indonezienii au realizat in 2006 un remake dupa k-drama, iar in acest an, canalul thailandez True4U intentioneaza sa difuzeze un remake autohton al "Princess Hours".
Ce s-a intamplat cu echipa din spatele indragitului serial in ultimul deceniu ? Regizorul Hwang In-roe (62 de ani) debuta acum un deceniu, la 52 de ani, ca regizor deplin. Un an mai tarziu a regizat Prince Hours, iar in 2008 "The Return of Iljimae". Celalalt regizor al serialului, Kim Do-hyung, si el debutant in 2006, a continuat colaborarea cu Hwang In-roe in 2008 cu "Return of Iljimae", iar in 2009 cei doi au colaborat la ultimul proiect comun, "Mischievous Kiss". A fost ultima lor colaborare cu MBC, proiectele lor ultrioare fiind seriale modeste difuzate pe canale mai mici, precum jTBC.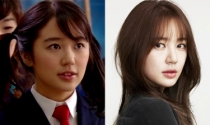 Yoon Eun-hye, cunoscuta pe atunci ca membra a formatiei de fete Baby VOX, initial a participat la casting pentru un rol secundar, insa s-a trezit distribuita in rolul principal. A fost debutul ei pe micul ecran, iar succesul serialului i-a adus celebritate, alte roluri de succes (The Man of the Vineyard, Coffee Prince, Personal Taste, I Miss You). "Marry Him If You Dare", ultimul serial in care a fost distribuita in 2013, s-a dovedit o alegere nepotrivita, aruncand-o intr-un con e umbra. In aceasta luna, Yoon Eun-hye va reveni in forta cu rolul din productia romantica coreeano-chineza "After Love", alaturi de Park Shi-hoo. In "Princess Hours", ea a interpretat-o pe Shin Chae-kyung, o eleva de liceu ce se trezeste peste noapte printesa.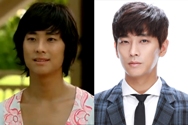 Joo Ji-hoon, interpretul printului Lee Shin, un personaj rece, crispat si atragator, debuta si el cu acest rol pe micul ecran. Nimeni nu a auzit e el pana atunci, dar a fost inceputul unei cariere ce ar fi putut fi una glorioase, in special ca a interpretat cel mai popular print fictiv din istoria Corei din toate timpurile. Si-a creat o mare baza de fani dupa acest rol, a debutat si pe marele ecran in "Antique" si "The Naked Kitchen", dar in 2009 a fost implicat intr-un caz care aproape i-a distrus cariera. A fost prins consumand ecstasy, judecat si condamnat la 6 luni de inchisoare cu suspendare si 120 de ore de munca in folosul comunitatii. Pe plan artistic, a fost interzis pe toate canalele de televiziune, astfel ca, sfatuit de anturaj si de agentia sa, a ales la ineputul lui 2010 sa sa inroleze in armata pentru stagiul militar obligatoriu. La incheierea stagiului, a revenit in indusrie, aparand in 2012 in filmul de epoca "I Am the King", relansandu-si cariera si pe micul ecran, unde interdictia i-a fost ridicata. Anul trecut a avut o prestatie memorabila in "The Treacherous", aparand si in serialul melodramatic "Mask". In plan personal, din 2014 acesta se intalneste cu Ga In, membra a formatiei Brown Eyed Girls.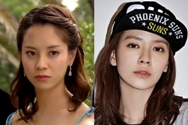 Song Ji-hyo, interpreta personajului Min Hyo-rin, prietena din copilarie a printului Shin, e un fost model devenita actrita. Si pentru ea, acest rol a marcat debutul pe micul ecran. A fost remarcata, producatorii intuind talentul ei, distribuind-o in seriale de succes ulterioare, precum Jumong, Gye-baek, The Fugitive of Joseon sau Emergency Couple, pe marele ecran prinzand un rol important in "A Frozen Flower", un mare succes de box-ofice, apartitia ulterioara din Codename Jackal trecand aproape neobservata. In ultimul deceniu actrita si-a facut un mare numar de fani in intreaga lume, popularitatea ei crescand dupa ce a acceptat sa apara in reality-show-ul "Running Man". In prezent, face parte dintr-un show difuzat in China, extrem de popular acolo, "We Are in Love", unde apare alaturi de actorul taiwanez Chen Bolin.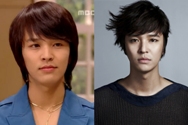 Kim Jeong-hoon, interpretul printului Lee Yul (Ryul), a avut o evolutie mai putin previzibila, dupa ce a debutat si el pe micul ecran in acest serial (ce performanta, un serial de un asa mare succes sa fi avut la linia de start 4 debutanti cvasi-necunoscuti, si, in ciuda acestui fapt, sa fi atins o asemenea popularitate in toata Asia !) Initial incercase sa debuteze intr-un duo muzical intitulat UN, dar a renuntat, inscriindu-se la Universitatea Nationala Seul, pe care a absolvit-o cu specializarea… dentist. Rolul din "Princess Hours" a fost o mare oportunitate pentru el, insa nu a cunoscut succesul celorlalti colegi de platou (surprinzator, daca ne gandim ca fizicul placut l-ar fi putut ajuta mult). Un an mai tarziu aparea intr-un serial necunocut, Witch Ma, intr-un rol secundar, dupa care s-a us in armata. Cariera pe micul ecran si-a reluat-o abia in 2011 cu un rol in "I Need Romance", a aparut si in cateva filme fara rasunet, iar in acest an a debutat si el intr-un serial chinezesc, "God of War Zhao Yun" (a carui difuzare a inceput recent in China), interpretand un rol secundar al unui iubit al printesei interpretate de YoonA.
Articol realizat de cris999 – asiacinefil