Home » DIVERSE
Prince of Tears (2009) – "Teroarea Albã" vãzutã prin ochii artistului Yonfan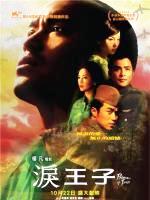 "Prince of Tears" este o coproductie Hong Kong/Taiwan regizata de veteranul Yonfan. Acesta, desi s-a nascut in China continentala, a emigrat odata cu parintii sai in Hong Kong, iar apoi in Taiwan, unde si-a petrecut copilaria. Pasionat de fotografie, in 1968 a plecat in Statele Unite sa invete despre arta cinematografica, revenind in Hong Kong si devenit un cunoscut fotograf al celebritatilor. Perioada copilariei l-a marcat si l-a facut sa scrie scenariul lui "Prince of Tears", o poveste emotionanta despre destinul tragic al unei familii prinse in valtoarea "Terorii Albe" – pentru necunoscatori, procesul de suprimare a dizidentilor politici din Taiwan initiat in anii '50 de guvernul Kuomintang dupa anexarea "Ilha Formosa" la China in 1945, in urma capitularii Japoniei. Experienta traita in copilarie de regizor l-a facut pe acesta sad ea o nota personala povestii, axate pe 2 parti principale: una vazuta prin ochii unor copii, si alta vazuta prin ochii adultilor.
Filmul a fost propunerea Hong Kong-ului in competitia pentru Cel mai bun film strain din cadrul celei de-a 82-a editii a premiilor Oscar din 2010. In 2009 a castigat "Premiul pentru Merite Deosebite" in cadrul Premiilor Societatii Criticilor de Film, iar in 2010 a avut 2 nominalizari prestigioase pentru regie: una la Leul de Aur de la Venetia, si alta la Premiile Filmului Asiatic.
Bazat pe fapte reale prezentand dure realitati ale stradaniilor de a respinge haotic si panicard comunismul, Printul Lacrimilor descrie in cadre line si unduiri de iarba o China refugiata in Taiwan. Familia formata din pilotul Han-Sun si Jin Wen-Ping impreuna cu fetitele lor incearca sa-si restabileasca traiul in insula Formosa, o insula a carei frumusete s-a estompat sub militarizarea zonei, in care orice plimbare in zonele interzise aduc pieirea. Cele doua parti ale filmului ilustreaza doua perspective: prima, denumita Povestea Copiilor, ne arata societatea si viata prin ochii surorilor Sun (Zhou si Li) si a copiilor din Scoala Primara Crystal Rock; in timp ce partea a doua, Povestea Iubitilor Pierduti, redeseneaza contururile povestii in cateva secvente concentrate. Ambele variante ale realitatii demonstreaza efectele negative ale razboiului, si dezumanizarea generala, chiar si a celor mai sensibili dintre oameni. Femei progresiste, vise sugrumate si relatii indoielnice, un comunism sinonim cu teroarea, toate acestea sunt elemente ale trecutului unei natiuni greu incercate.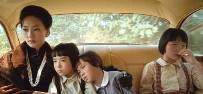 Printul Lacrimilor ar putea fi o cronica blanda in culori pastelate a anilor 1949-1950, perioada in care o parte din armata chineza s-a refugiat in Taiwan, sperand la infrangerea comunismului ce se instaurase in Republica si asteptand o revenire mereu amanata. Pilotul Han-Sun crede ca si-a adus familia (sotia Ping si fetele Zhou si Li) in siguranta pe insula Formosa. Va fi executat insa sub acuzarea de tradare. Nici generalul Liu sau profesorul de desen Qiu nu sunt mai presus de isteria anticomunista. Morti si sinucideri sugerate, nimic nu se compara cu lumea aceasta debusolata si viata traita in teroare, asa cum este ea experimentata de minti si ochi inocenti (prima parte a filmului, Povestea Copiilor) in care prietenii tradeaza si bucuria consta in a imparti o bucata de zahar brun. Cruzimea realitatilor mute este egalata doar de goliciunea privirilor despuiate de suflet din partea a doua, Povestea Iubitilor Pierduti. Atrocitatile de pe insula Formosa sunt prezentate intr-o maniera foarte personala, fiind urmarit firul vietii catorva personaje ale caror destine se intrepatrund in cateva randuri.
O poveste induiosatoare, o drama sfasietoare si o realizare artistica remarcabila transforma "Prince of Tears" dintr-un proiect cinematografic mai mult decat reusit intr-o pictura impresionista realizata de un mare maestru, in care durerea capata culori vii iar farama de fericire contureaza visele neimplinitelor personaje asemeni pensulei unui artist innascut brazdand o panza imaculata.
Prezentare realizata de lionceau21 si cris999 – asiacinefil.com