Home » NOUTÃŢI
Prezenţe asiatice la cea de-a 66-a ediţie a Festivalului Internaţional de Film de la Veneţia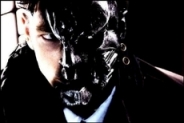 Noul film al japonezului Shinya Tsukamoto, "Tetsuo: The Bullet Man", se afla in competitie la Festivalul de Film de la Venetia aflat acum in desfasurare. Acesta, impreuna cu animatia "Yona Yona Penguin" sunt singurele filme japoneze prezente in acest an la Venetia, animatia fiind prezentata insa in cadrul categoriei "In afara competitiei". Primul film din seria "Tetsuo", realizat in 1989, a devenit un film cult clasic, aducand faima internationala lui Tsukamoto. In 1992, acesta a realizat un sequel, "Tetsuo II: Body Hammer". La 17 ani de la el, in 2009, "Tetsuo: The Bullet Man" a fost realizat in intregime in engleza, pentru a fi accesibil vorbitorilor de limba engleza. Cu toate acestea, criticii de la Venetia considera realizarea lui Tsukamoto una "dezamagitoare".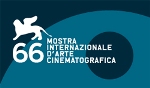 O alta prezenta asiatica la Venetia este scurt-metrajul "Kingyo" al regizorului malayezian Edmund Yeo. Filmul a fost acceptat in competitie la sectiunea de scurt-metraje a festivalului, prin aceasta Yeo devenind cel mai tanar cineast malayezian participant le vreun festival international de film. Filmul de doar 25 de minute, a fost filmat in intregime in Tokyo, cu o distributie si o echipa in intregime japoneza.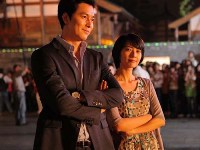 Festivalul se va incheia cu proiectarea unui film asiatic special, "Chengdu, I love you". Filmul, considerat mai degraba un science-fiction deschizator de drumuri in China decat o comedie satirica propriu-zisa, spune o poveste de dragoste cu salturi in timp, intre trecut si viitor. Actiunea lui este plasata intre marele cutremur din iulie 1976 din Tangshan si China imaginara a anului 2029, inchipuita dupa lumea din Matrix. Premiera filmului are loc la Venetia, pe 12 septembrie, dupa ceremonia de premiere.
Prezentele asiatice la cea de-a 66-a editie a festivalului de la Venetia sunt urmatoarele:
– in competitie: "Accident" al regizorului chinez Cheang Pou-Soi, "Between two worlds" al sri-lank-ezului Vimukthi Jayasundara, "Prince of Tears" al lui Yonfan (Hong Kong) si "Tetsuo: The Bullet Man" al lui Shinya Tsukamoto.
– in afara competitiei: "Chengdu, I love you" (China)
– sectiunea "Midnight Movie" cuprinde 3 productii indiene: "Gulaal" si "Dev D" a indianului Anurag Kashyap si "Delhi-6" regizat de Rakeysh Omprakash
– la sectiunea "Orizonturi" – filmul vietnamez "Adrift" al lui Bui Thac Chuyen, Engkwentro al filipinezului Pepe Diokno, "The Man's Woman and Other Stories" al indianului Amit Dutta, si 4 productii chineze:"Cow" a lui Guan Hu, "Judge" al lui Liu Jie, "1428" al lui Du Haibin si "Once Upon a Time Proletarian: 12 Tales of a Country" a lui Guo Xiaolu.

Astazi, 6 septembrie, este dedicat un medalion marelui regizor japonez Akira Kurosawa, in cinstea implinirii, in curand a centenarului nasterii acestuia. La editia din acest an, doi regizori asiatici fac parte din juriul competitiei, e vorba de taiwanezul de renume mondial Ang Lee si indianul Anurag Kashyap, care participa, de altfel, cu 2 filme la o alta sectiune decat cea in care este mebru al juriului. Sectiunea "Orizonturi" ii are in juriu si pe Garin Nugroho Ryanto (Indonezia) si Gina Kim (Coreea). Festivalul se va incheia pe 12 septembrie.
Articol realizat de cris999 © www.asiacinefil.com