Home » NOUTÃŢI
Park Sung-woong e curtat de producãtorii serialului "Bad Guys: Age of Evil"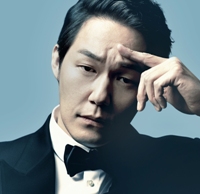 Desi nu cu mult timp in urma fusese difuzata stirea legata de un mult asteptat al doilea sezon al serialului "Bad Guys", se pare ca au aparut noutati in care se specifica ca nu vom avea parte de o continuare ci de un "spin off", un serial cu un subiect derivat din "Bad Guys". Producatorii au dezvaluit ca atat personajele pozitive cat si cele negative din "Bad Guys" vor disparea din acest "spin off", care se va numi "Bad Guys: Age of Evil", in care se va forma o noua echipa ce va lupta "impotriva unei societati decazute care si-a pierdut simtul dreptatii".
"Bad Guys: Age of Evil" se doreste a se difuza incepand din luna septembrie, iar producatorii vor ca serialul sa fie pre-produs pe jumatate inaintea difuzarii primelor episoade, serialul fiind deja in pre-productie, filmarile la el incepand prin iulie. Producatorii au dezvaluit ca programul este cauza pentru care nu se pot intoarce cu un al doilea sezon; Park Hae-jin va fi ocupat sa filmeze pentru "Cheese in the Trap" si in vara trebuie sa fie prezent la o serie de conferinte de presa pentru "Man to Man" de la JTBC, in timp ce Ma Dong-seok ("Police Unit 38") va avea si el filmari. Din pacate insa, agentiile actorilor Park Hae-jin, Jo Dong-hyuk ("Rude Miss Young-ae 15") si Gang Ye-won ("Baek-hee Has Returned") au declarat ca nu au primit oferte pentru un nou sezon.
Park Sung-woong ("Man to Man") a primit oferta de a juca in acest "spin off", dar agentia actorului a declarat ca acesta inca nu a acceptat rolul, in ciuda articolelor care spuneau ca a semnat. Acesta a mai jucat si in "Hide Identity", urmatorul serial de care s-au ocupat producatorii lui "Bad Guys", iar in ultimii ani, de la "Gye Baek" incoace, a avut o ascensiune fulminanta in industria de film, interpretand cu precadere roluri secundare negative.
Daca se confirma ca actorul va semna, personajul lui Park Sung-woong va fi detectivul care se ocupa de crime violente, un fost boxeur care a concurat la Jocurile Asiatice din 1998. Dupa incheierea carierei sportive, acesta devine un detectiv care insa nu este interesat nici de justitie, nici de ambitie, singurul interes fiind banul, ceea ce este diferit fata de rolul din primul sezon in care Oh Gu-tak (Kim Sang-joong) era obsedat de dreptate.
Asteptarile pentru "Bad Guys" sunt mari, primul sezon reusind sa aduca rating-uri record pentru OCN. Scenaristul si regizorul din "Police Unit 38" revine pentru acest "spin off ", asa ca daca si Park Sung-woong accepta sa joace, este bine de tinut minte luna septembrie, cand se presupune ca se va difuza serialul, dupa "Tunnel", "Duel" si "Save Me".
Articol realizat de chocolate_cleo – asiacinefil