Home » NOUTÃŢI
O distribuţie de top pentru "The Day The Country Went Bankrupt", filmul crizei economice din 1997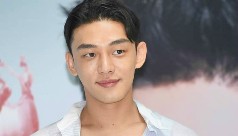 Un nou film cu un scenariu legat de criza economica din Coreea anului 1997 a intrat in productie la sfarsitul lui 2017, din distributia acestuia facand parte nume mari precum Kim Hye Soo, Yoo Ah In, Heo Jun Ho, Jo Woo Jin si actorul francez Vincent Cassel. E vorba de "The Day The Country Went Bankrupt" (cunoscut si ca "National Bankruptcy Day").
Dupa o perioada infloritoare din punct de vedere economic pentru Coreea de Sud, de peste trei decenii, din cauza coruptiei si a alternarii regimurilor politice (democrat si autoritarism militar in care au fost ucisi multi coreeni in timpul mai multor revolte), in 1997 criza din Asia de Est loveste o Coree datoare cu peste 124 miliarde de dolari, moment in care Fondul Monetar International decide sa intervina cu suma de 40 de miliarde de dolari, pe care o pompeaza in economia Coreei de Sud.
Actiunea din "The Day the Country Went Bankrupt" se petrece in anul 1997, in timpul crizei economice, si descrie povestea saptamanii dinaintea colapsului financiar al intregii tari cu ajutorul mai multor personaje ce incearca sa opreasca fenomenul, si al celor care fac tot ce pot ca lucrurile sa scape de sub control, spre propriul lor beneficiu financiar.
Kim Hye Soo interpreteaza rolul lui Han Si Hyun, liderul echipei din Departamentul de Politica Monetara din cadrul Bancii Coreea. Personajul sau se foloseste de ratiune si convingeri pentru a cauta o solutie, dar se loveste de puterea sistemului. Yoo Ah In este Yoon Jung Hak, un om al finantelor care pariaza totul pe falimentul national, vazand in acest fenomen o sansa ce apare o singura data in viata si isi spune povestea alaturi de Kim Hye Soo.
Heo Jun Ho este muncitorul obisnuit care incearca cu disperare sa isi salveze micuta companie si familia, in mijlocul colapsului financiar. Jo Woo Jin va fi un personaj care isi va bate capul alaturi de Han Si Hyun in legatura cu cele mai adecvate metode cu care s-ar putea controla criza. Actorul francez Vincent Cassel, in varsta de 51 de ani, va juca pentru prima oara intr-o productie coreeana, interpretand rolul directorului Fondului Monetar International care viziteaza Coreea.
Criza financiara din 1997 a ramas in memoria colectiva a populatiei sud-coreene ca un eveniment dureros, cu un impact devastator asupra tarii. La sfarsitul lui '97, marile companii nu au mai fost in stare sa-si plateasca imprumuturile facute de chaeboli, bursa s-a prabusit iar won-ul coreean a pierdut mai bine de jumatate din valoarea sa. Guvernul sud-coreean a implorat un ajutor de 58 de miliarde de dolari de la FMI, cel mai mare ajutor financiar solicitat vreodata de o tara, insa nici aceasta suma nu a fost suficienta pentru a evita colapsul economiei. Salvarea a venit de la ajutorul financiar suplimentar acordat in principal de SUA si Japonia. Somajul a crescut de la 2 la 8,7% (zeci de mii de familii fiind afectate), bursa a cazut cu 49%, iar moneda nationala s-a devalorizat cu aproape 70% ! Un an mai tarziu, in 1998, cresterea economica a tarii reflecta dezastrul in care ajunsese Coreea: -7,8 % ! Mandria Coreei de Sud a fost serios zdruncinata, din a 11-a economie a lumii aceasta cazand pe pozitia a 17-a, in urma unor tari ca India, Mexic sau Rusia.
Dincolo de aspectele economice inerente, "The Day The Country Went Bankrupt" se va axa pe drama ce a constituit-o acest episod intunecat din istoria recenta a Coreei, urmarind impactul ei asupra mai multor categorii sociale, prin firele epice dezvoltate. Se anunta un film cat se poate de interesant. Filmarile au inceput in decembrie, urmand a fi finalizate in martie.
Articol realizat de chocolate_cleo – asiacinefil