Home » NOUTÃŢI
NEXT plãnuieşte un îndrãzneţ remake coreean dupã un serial american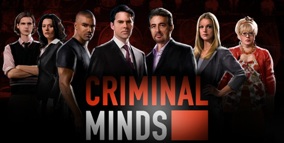 Am trait s-o vedem si pe asta ! In goana nebuna dupa tot ce inseamna superficialitate comerciala americana, coreenii s-au gandit ca ar da lovitura daca ar face un remake coreean dupa un serial american. Astfel, compania de productie NEW, care s-a umplut de bani dupa ce recent a produs serialul de televiziune "Descendants of the Sun", a anuntat ca planuieste sa realizeze un remake dupa serialul american "Criminal Minds". Un reprezentant al cmpaniei a declarat ieri: "Remake-ul serialului CBS "Criminal Minds" va fi o colaborare intre NEW si Taewon Entertainment. Tintim o premiera undeva pe la inceputul lui 2017 si discutam selectarea postului care il va difuza."
"Criminal Minds" e un serial inspirat din lumea unei echipe de profileri (specialisti criminalisti ce intocmesc profilul psihologic al unor criminali sau infractori) ce lucreaza pentru un departament special – Unitatea de Analiza Comportamentala – din cadrul FBI. Dupa ce a avut premiera in Statele Unite pe canalul CBS in septembrie 2005, acesta a strans nu mai putin de 11 sezoane consecutive, fiind deja perfectat un al 12-lea sezon (in mai 2016). Au existat si doua spin-off-uri (continuari pe o tematica similara, insa cu o alta distributie), "Criminal Minds: Suspect Behavior si Criminal Minds: Beyond Borders. Pana in prezent, in toate cele 11 sezoane au fost difuzate 255 de episoade.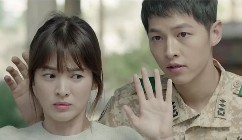 Pana ce a pre-produs serialul "Descendants of the Sun", compania de productie NEW s-a conentrat doar pe filme de lungmetraj. Succesul serialului mai ales in China a adus castiguri uriase, plus toata isteria pe care surse din media continua sa o intretina probabil din teama de a nu se trezi din iluzia numita pompos "reaprinderea Valului Hallyu". Singura problema e ca de aceasta "reaprindere" nu vor profita micile companii de productie implicate in mod obisnuit in productia de seriale tv, in Coreea, ci marii rechini din lumea filmului, cu potenta financiara sa sustina proiecte mai indraznete decat serialele filmate de pe o zi pe alta, nefinisate si terminate pe fuga, cu actori stresati si prost platiti. Practic se va ajunge ca mari companii precum NEW, Taewon, Lotte Entertainment, Cinema Service sau Showbox sa confiste Valul Coreean si, cu investitii minore pentru ele, in comparatie cu filmele de top produse cu actori cu cota, costisitoare, care de obicei confirma la box-office, sa transforme Hallyu intr-o afacere personala. Exista un singur aspect pozitiv in aceasta: cresterea calitatii productiilor de televiziune (filmari profesioniste, scenarii de calitate, toate in masura sa se constituie intr-o garantie a succesului). Riscul acestor investitii in seriale e evident mai mare; daca la filme, costurile se deconteaza in cele 4 saptamani cat filmul ruleaza in cinema, atunci fiind stabilit in linii mari si profitul partilor implicate, in domeniul serialelor banii trebuie sa se recupereze in mare parte ulterior. In afara sumei platite de postul tv ce va difuza productia, compania de productie trebuie sa puna la cale o strategie inteligenta de marketing pentru a crea o isterie in randul fanilor, de genul celei de la "Descendants of the Sun", construita in jurul protagonistilor, altfel spus trebuie facut din tantar armasar, sa ia ochii si banii chinezilor.
Din cauza succesului lui "Descendants of the Sun", asteptarile de la remake-ul dupa "Criminal Minds" sunt foarte mari. Tinand cont ca in general publicul de k-drame sunt femei casnice sau pensionare, si abia apoi se pot adauga categorii aditionale de public, exista un mare semn de intrebare daca un serial care nu e romantic va reusi o performanta similara lui "Descendants of the Sun". O investitie riscanta, care vom vedea daca va fi inghitita de publicul asiatic, nu doar de cel coreean, in special ca pe piata chinezeasca de seriale tv astfel de tematici sunt frecvente.
Articol realizat de cris999 – asiacinefil