Home » NOUTÃŢI
"Monster", Kang Ji-hwan şi o nouã poveste despre rãzbunare…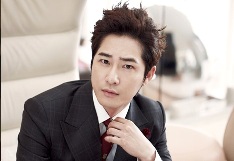 Stiri bune vin din industria de divertisment din Coreea de Sud: cu o saptamana in urma, doua actrite au fost in discutii cu producatorul noului serial melodramatic in care rolul principal masculin il are Kang Ji Hwan, al carui personaj este dispretuit de super elita si care planuieste sa se razbune. Se pare ca actritele Han Ji Min care a jucat in "Hyde, Jekyll, Me" si "Rooftop Prince" si Sung Yu-ri din "Birth Secret" si "Feast of the Gods" au fost luate in considerare pentru rolul feminin. Desi este destul de ciudata curtarea in mod public a doua actrite pentru un rol principal feminin, Kang Ji Hwan a mai colaborat in trecut cu ambele: cu Han Ji Min in "Capital Scandal" din 2007 si cu Sung Yu-ri in 2008 in "Hong Gil Dong" si "Runaway Cop" in 2012. Un al treilea nume a mai fost in joc, la inceputul lui ianuarie specualndu-se ca Hwang Jung-eum (din "She Was Pretty") ar fi principala favorita la rolul principal feminin. Aceasta se pare, insa, ca a renuntat la oferta din cauza faptului ca la sfarsitul acestei luni intentioneaza sa se marite, acest plan intrand in conflict cu programul de filmari.
Ei bine, dupa o saptamana a fost aleasa si cea care ii va tine companie lui Kang Ji-hwan zeci de episoade, e vorba de… Sung Yu-ri ! Alti actori care au semnat deja pentru serialul "Monster" sunt Park Ki Woong care a mai jucat in "Love Marriage", "The Slingshot", "The Musical" si "Bridal Mask", Lee El din "Inside Men", "Man On A High Heels", "Imaginary Cat", talentatul Jung Woong In care a jucat in peste 50 de filme si seriale printre care si "Queen Seondeok", "Coffee House" (in care a jucat alaturi de Kang Ji Hwan), "I Can Hear Your Voice", "Empress Ki", "Pinocchio", "Yong Pal", "The Quiet Family", "Veteran".
Filmarile la serialul "Monster" au inceput saptamana trecuta cu copiii actori, cu scene din copilaria personajelor, serialul urmand sa fie difuzat la MBC dupa "Dazzling Temptation", incepand din aprilie. Intitulat inainte "Tyrant", "Monster" va fi difuzat luni bune la MBC, in zilele de luni si marti, avand un numar initial de 50 de episoade. Povestea incepe in timpul crizei financiare din Coreea de la sfarsitul anilor '90, se intinde pe durata a 20 de ani si este asemanatoare cu cea din "Incarnation of Money" sau din alte seriale coreene pe tema razbunarii: Ki Tan (Kang Ji-hwan isi pierde de mic parintii si aproape isi pierde si propria viata; cu un nou nume, incepe o noua viata cu un singur tel: razbunarea pe cei din randul elitelor ce sunt vinovati de moartea parintilor lui. Desigur, pe drumul spre razbunare isi gaseste iubirea… Scenariul e scris de un scenarist stralucit, Jang Young-cheol, autorul scenariilor de la baza serialelor Giant, Incarnation of Money sau Empress Ki.
Articol realizat de chocolate_cleo – asiacinefil