Home » DIVERSE
"Legend of the Fist: The Return of Chen Zhen" – povestea unei legende a cinematografiei chineze (subtitrare în premierã în românã oferitã de Asia Team Romania)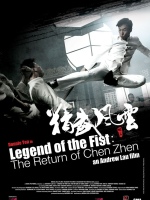 In 1972, Bruce Lee facea celebru un personaj de fictiune – Chen Zhen -, in filmul "Fist of Fury". Chen Zhen aparea, in acel film (pe care fara indoiala iubitorii artelor martiale nu au cum sa-l uite) ca fiind fondatorul Scolii Jing Wu, si care incearca sa razbuna moartea maestrului sau, otravit de japonezi. Din 1972, Chen Zhen a devenit personajul principal a numeroase filme si seriale de televiziune, inclusive al unor remake-uri dupa "Fist of Fury". Chen Zhen este un personaj ale carui actiuni sunt fictive, creat de imaginatia scriitorului din Hong Kong Ni Kuang, dar despre care se crede ca ar fi, de fapt, o intruchipare a unui discipol real al lui Huo Yuanjia, un cunoscut practicant al artelor martiale, o figura legendara pe masura lui Ip Man, care a murit in 1910. Personajul Chen Zhen a fost intrepretat de-a lungul timpului de doi mari actori ai filmelor de arte martiale, Bruce Lee si Jet li. In 2010, legenda lui este readusa la viata de reputatul regizor Andrew Lau, creatorul trilogiei "Infernal Affairs" si a impresionantului "Daisy". Scenariul filmului "Legend of Chen Zhen" e semnat de nimeni altul decat Gordon Chan (Painted Skin, The Medallion), care este si producatorul acestui blockbuster care a dominat box-office-ul din Hong Kong dupa lansarea in cinematografe.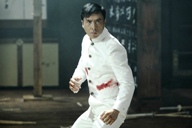 Distributia nu mai are nevoie de nici o prezentare. Donnie Yen este, daca se mai indoieste cineva, unul din artistii de top din lumea artelor martiale din acest moment. Acesta s-a nascut intr-o familie care avea legatura cu lumea wushu, si insusi Yen a practicat de mic wushu, castigand mai multe competitii de profil. Explozia lui ca actor s-a produs dupa Flashpoint, dar mai ales odata cu Ip Man si Ip Man 2, care l-au propulsat la rangul de supervedeta a lumii filmelor de arte martiale. Este, probabil, in acest moment, singurul actor cunoscator ar artelor martiale atat de bine cotat din industria filmului (mondial), in conditiile retragerii unor monstrii sacri precum Jet Li sau Jackie Chan, care decenii au dominat acest domeniu. Anthony Wong este un alt nume mare din distributia filmului, unul din marii actori ai cinematografiei din Hong Kong, in timp de taiwaneza Shu Qi este o vedeta a cinematografiei din China continentala ce a aparut in filme precum "If You Are the One", "Look for a Star" sau "Blood Brothers", mari succese de box-office in China. De Shawn Yue se stie ca a fost vazut drept noul "Nicholas Tse" al cinematografiei din Hong Kong, deci nu mai are nevoie de prezentare, acesta fiind cooptat intr-o alta pelicula de succes a acestui an in China, "Reign of Assassins", de cunoscutul John Woo.
Franta, 1917, primul razboi mondial. Un grup de muncitori chinezi ajung printr-un context necunoscut sa lupte pe front de partea puterilor aliate, impotriva cotropitorului german. Dintre acestia se distinge un anume Chen Zhen (Donnie Yen), ale carui fapte de vitejie salveaza de la moarte o buna parte a camarazilor sai. Unul din ei, insa, moare, iar Chen Zhen ii va purta, din acel moment numele. Avand o noua identitate, Qi Tianyuan reapare in Shanghai in 1925, dand tarcoale celui mai celebru local-cazino din oras. In scurt timp acesta devine asociatul Sefului Liu (Anthony Wong), un potentat local care pentru a supravietui incearca sa se puna bine cu toata lumea, inclusiv cu japonezii, si se indragosteste de frumoasa Kiki (Shu Qi), o dansatoare a localului. Shanghaiul anilor '20 era un oras in care influentele erau impartite intre puterile occidentale (englezi, americani, francezi) si Japonia, care avea in plan ocuparea Chinei. China era o tara divizata de un razboi intern, lucru de care Japonia a incercat sa profite la maxim, sustinand una din tabere. Cand Qi Tianyuan (sau Chen Zhen) se trezeste prins la mijloc in niste jocuri de culise, actiuni de spionaj si lupta poporului chinez pentru realizarea unificarii Chinei, acesta nu poate ramane indiferent.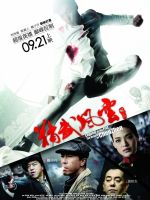 Un film captivant de la primul la ultimul moment, in care fanii lui Donnie Yen nu sunt, nici de aceasta data, dezamagiti. Poate cliesul reducerii confruntarii dintre japonezi si chinezi la o lupta in cadrul "sportiv" al dojo-ului si ideea unui erou mascat a la Hollywood (insa suficient cat sa nu se sara calul, cum au mania americanii de a idealiza eroii nascuti de imaginatia autorilor de benzi desenate) sunt elementele de spectaculozitate in masura a trezi spiritul unei natiuni pe atunci divizate, nicidecum elemente care sa plictiseasca. Scenele de actiune sunt foarte bine realizate, insusi Donnie Yen fiind responsabil pentru acestea. Distributia, ca de obicei cand vine vorba de filme mari, este la inaltime, iar scenariul este inchegat, dinamic si chiar cu rasturnari de situatie care nuanteaza linia principala a filmului. Unul din filmele reusite ale acestui an din China, recomandat tuturor iubitorilor genului.
Prezentare realizata de cris999 – asiacinefil.com