Home » NOUTÃŢI
Lee Min-ki rateazã şansa unei reveniri rapide dupã încheierea stagiului militar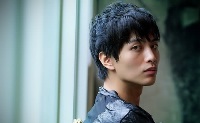 Scandalurile in care sunt implicate, fie si doar cu numele, vedetele din show-biz-ul coreean, desi in cea mai mare parte se dovedesc inventii sau pure speculatii, pot avea efecte serioase asupra carierei acestora. Si asta deoarece codul de conduita impus de televiziuni vedetelor este unul foarte strict. In februarie, actorul Lee Min-ki (For the Emperor, Shoot Me in the Heart, Monster, Very Ordinary Couple) a fost implicat intr-un scandal, acesta fiind acuzat de hartuire sexuala. Desi se afla in ultimele luni din cadrul serviciului militar obligatoriu, in timpul iesirii intr-o permisie intr-un club din Busan ar fi cunoscut o tanara, care 2 zile mai tarziu a depus plangere pentru hartuire sexuala. Dupa o atenta ancheta a politiei, starul a fost declarat nevinovat, la inceputul acestei luni, iar acuzatiile au fost retrase si de presupusa victima inca dupa izbucnirea scandalului, agentia lui Lee Min-ki declarand ca "femeia a facut acuzatiile din greseala. Am primit deja scuze din partea ei. Pe viitor speram ca astfel de neintelegeri sa nu se mai intample".
Actorul ar trebui sa isi incheie stagiul militar obligatoriu pe data de 3 august, si si-a exprimat dorinta de a reintra in "circuit" cat mai repede. I s-au propus mai multe roluri in seriale, si se pare ca ar fi fost dispus sa accepte aparitia intr-un serial ce va fi difuzat din toamna de tvN, intitulat "Tomorrow with You". Lee Min-ki a aparut pentru ultima oara intr-un serial acum 4 ani, in "Shut Up ! Flower Boy Band", insa acolo a avut doar o aparitie scurta. Practic ultimul rol intr-un serial tv a fost tocmai in 2007, in… "Dal Ja's Spring". Revenirea pe micul ecran nu e neaparat din dorinta de a aparea in astfel de productii, dupa ce a facut pasul spre roluri serioase in filme pentru marele ecran, cat pentru a reveni in atentia publicului si a prinde noi contracte de filme. Castigurile din aparitia in seriale sunt mai mici decat cele din filme (singurele exceptii le fac marile vedete, pe care nu le poti atrage inspre roluri de serial decat cu sume consistente, si de cateva ori minunea s-a intamplat, cum a fost cazul lui Lee Byung-hun in IRIS), astfel ca mai mult ca sigur si Lee Min-ki vede aparitia in seriale ca pe o fireasca relansare a carierei sale. Se zvonea, acum o luna, ca ar urma sa o aiba ca partenera in noul serial pe Shin Min-ah, refacandu-se astfel cuplul de protagonisti din productia "A Million" din 2009.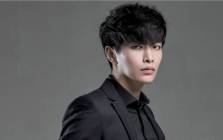 Ieri, insa, o sursa a dezvaluit faptul ca Lee Min-ki nu va mai aparea in acest serial. In fata acestei stiri ce a inceput sa circule in industrie, tvN a dat o declaratie, sustinand ca decizia distributiei serialului nu va fi afectata de scandalul in care Lee Min-ki a fost implicat. Cu toate acestea, se pare ca pentru ambele parti aceasta colaborare a devenit o povara. Tinand cont ca serialul va avea premiera in a doua jumatate a anului, producatorii au inca timp sa se orienteze spre alti actori. Ramane de vazut daca in aceste conditii, Shin Min-ah va mai accepta rolul. Deocamdata nu se stie sigur nici perioada de difuzare, existand dubii daca acesta va incepe la incheierea lui "The Good Wife" sau va mai fi amanat pentru a lasa loc lui "K2" al carui protagonist se stie deja, Ji Chang-wook. "Tomorrow with You" e o drama fantezista axata in jurul povestii de iubire dintre un calator in timp si sotia lui. Ca decizia de a nu aparea in serial are legatura cu scandalul fals in care a fost implicat Lee Min-ki, nu mai are relevanta, in acest moment. E evident ca starul si-a dorit o revenire rapida in prim plan, pentru recuperarea timpului si terenului pierdut in industrie, si probabil indecizia tvN cu privire la difuzarea sau nu din septembrie a k-dramei l-a facut pe actor sa caute alte proiecte, mai concrete. Un lucru ramane insa sigur: astfel de scandaluri afecteaza reputatia vedetelor, chiar daca acestea se dovedesc in final nevinovate. Aceasta e unul din aspectele nedrepte din jungla numita show-biz, ce nu va putea fi niciodata reglementat in vreun fel. Din pacate.
Articol realizat de cris999 – asiacinefil