Home » ANALIZE, INTERVIURI
Industria filmului coreean a avut un an 2008 dezastruos
Anul 2008 nu a debutat tocmai favorabil pentru industria coreeana de film. Majoritatea caselor de productie si a distribuitorilor s-au temut ca o prabusire economica ar atrage, dupa ea, si o prabusire a pietei autohtone de film. In consecinta, acestea s-au vazut nevoite sa reduca si mai mult fondurile si investitiile in filmele autohtone. Iar aceste predictii negative s-au adeverit.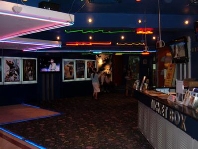 Ca urmare a micsorarii bugetelor, o multime de filme cu buget mic au fost lansate pe piata in acest an, iar consecintele s-au reflectat curand in box-office, acestea neinregistrand nici un fel de performanta la capitolul incasari. Generalizarea recesiunii de pe piata materialelor dvd si video a impins distribuitorii de la Hollywood sa-si inchida birourile din Coreea. Cea mai de rasunet retragere e cea a gigantului Warner Bros, care si-a motivat decizia prin rata mare a pirateriei, care face distribuirea legala a filmelor americane in Coreea o afacere neprofitabila.
Dificultatile de acasa au afectat si performantele cineastilor coreeni peste hotare. Putine filme coreene au reusit sa obtina lauri la festivaluri internationale de film. Spre exemplu, pentru prima oara in 10 ani, nici un film coreean nu a fost nominalizat sa participe la Festivalul de film de la Venetia. Exportul de film coreean si-a incetinit, de asemenea, ritmul, in acest an.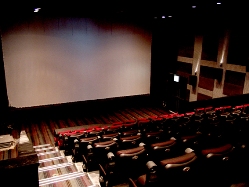 Dar poate cea mai descurajatoare veste pentru cineastii coreeni este faptul ca productiile autohtone au ajuns sa reprezinte doar 42% din totalul filmelor care ruleaza in Coreea. Procentul este cu 10% mai mic decat cel inregistrat in 2007 si daca se continua in ritmul acesta, in 2-3 ani se poate vorbi despre industria coreeana de film la timpul trecut. Criticii de film considera ca aceasta slabiciune nu mai putea fi ascunsa, fiind un lucru asteptat sa se intample. In timp ce blockbuster-uri americane continua sa dea peste cap piata filmului asiatic, si in particular a celui coreean, majoritatea caselor de productie autohtone se confunta cu o foame de investitori. Criza economica globala a agravat situatia, care nu este una nou in industria coreeana de film, impingand potentialii investitori sa stranga cureaua si sa manifeste maxima precautie in finantarea proiectelor.
Daca aceasta cadere libera va continua si in aceasta ultima luna a anului – cum foarte probabil se va intampla – procentul de filme autohtone din totalul filmelor difuzate in Coreea va atinge un nou prag negativ. Daca nu era suficient de straniu, pana in noiembrie au fost realizate, in acest an, doar 113 filme coreene. O simpla comparatie cu Japonia anului 1940, spre exemplu, arata ca daca in Coreea, in acest an s-au facut doar 113 filme, in Japonia anului 1940 numarul de filme a fost de nu mai putin de 497 ! Nu se poate compara filmul din 1940 cu cel din zilele noastre, e evident ca filmul contemporan presupune un buget incomparabil mai mare decat cel interbelic, insa este evident faptul ca anul 2008 a fost unul negru pentru industria de film coreeana.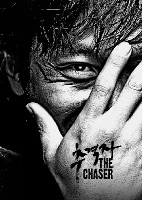 Si totusi, din totalul filmelor coreene realizate in acest an, 7 au adus profit. In 2005, Coreea a avut 8 blockbuster-uri, fiecare din acestea aducand vanzari de peste 3 milioane de bilete in salile de cinematograf. A fost perioada de apogeu a filmului coreean contemporan sub aspect financiar. 2008, din contra, este unul din cele mai saracacioase anuri sub aspectul incasarilor la filmele cu asteptari. Conform Consiliului Coreean de film, "The Good, the Bad and the Weird" a vandut 6,68 milioane bilete, fiind filmul cu cele mai mari incasari al acestui an. Pe pozitia a doua s-a situat "The Chaser", cu 5,1 milioane bilete, iar pe locul 3 – "Public Enemy Returns", cu 4,3 milioane bilete. Cu toate astea, "The Good, the Bad and the Weird" nu a reusit sa profite la maxim de succesul sau, deoarece investitia in film (ce depaseste 20 bilioane woni, adica undeva la 27 milioane $) s-a dovedit prea mare pentru performantele sale de la box-office.
Insa adevaratul film care a atras toate privire a fost "The Chaser", un thriller care a devenit cea mai surprinzatoare lovitura de box-office a anului. Filmul, care a fost aclamat de critici, a fost si extrem de popular in box-office; timp de 3 saptamani l-a dominat copios, doar "The Dark Knight" depasindu-i performanta, in acest an, cu 4 saptamani pe prima pozitie, in timp ce "The Good, the Bad and the Weird" a stat pe primul loc doar 2 saptamani, in acest an. In plus, "The Chaser" a castigat 7 premii la Festivalul Coreean de Film: regizorul Na Hong-jin a castigat premiul pentru cel mai bun regizor sic el mai bun regizor debutant; actorul Kim Yoon-seok, alaturi de Ha Heong-woo au castigat premiul pentru Cei mai buni actori. Succesul a fost cu atat mai mare cu cat actorii distribuiti nu sunt niste vedete, in Coreea, deci si remuneratia lor nu a fost una exorbitanta.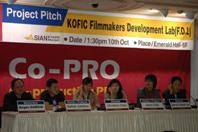 Printre filmele straine ale anului 2008 care au facut valuri in Coreea, "Kung Fu Panda" a fost numarul 1 la vanzari, obtinand 4,6 milioane de bilete vandute, urmat de "Mamma Mia!" (cu 4,5 milioane bilete) si "Iron Man", cu 4,3 milioane bilete.
In conditiile adancirii crizei economice, operatorii coreeni de cinematografe au luat in discutie posibilitatea maririi pretului biletelor de intrare in cinematografe, care, in prezent, este undeva la 10.000 woni (7 $). La randul lui, guvernul coreean incearca sa ajute industria agonizanta a filmului, securizand un fond de 80 bilioane woni. Consiliul Coreean de Film, agentie de stat care se ocupa de promovarea filmelor autohtone, a organizat o serie de seminarii in vederea explorarii masurilor ce pot fi propuse, dezvaluind recent un plan de 7 bilioane de woni ce urmeaza a fi investiti in 10 filme independente in anul care urmeaza.
Articol realizat de cris999 © www.asiacinefil.com