Home » NOUTÃŢI
Cine sunt fostele în "Ex Girlfriends Club"?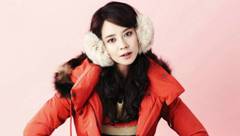 Cu siguranta cineva lasa in urma sa multe inimi sfaramate. Vorbim despre noua k-drama "Ex Girlfriends Club" al carei scenariu se concentreaza asupra fostelor prietene din viata creatorului de webtoon Bang Myung Soo, jucat de nimeni altul decat Byun Yo Han.
Myung Soo se foloseste de trecutul sau romantic pentru a avea inspiratie si isi transforma fostele relatii in personaje de webtoon. Webtoon-ul devine un mare succes, dar cand fostele prietene realizeaza ca sunt personaje…sa spunem ca nu sunt incantate. Absolut deloc. Situatia devine si mai "neagra" pentru Myung Soo cand fostele prietene afla ca o producatoare (rol jucat de Song Ji Hyo) doreste sa adapteze webtoon-ul intr-un film.
Cine sunt fostele prietene?
Fosta nr. 1. Song Ji Hyo joaca rolul unei producatoare ce lucreaza la o casa de productie aproape falimentara si care primeste sarcina de a adapta popularul webtoon intr-un film. Este de-a dreptul oripilata, insa, cand descopera ca cel ce a creat webtoon-ul nu este altul decat fostul ei prieten si ca ea tocmai a devenit unul din personaje. Dar, din moment ce compania este aproape de prabusire, nu are alta solutie decat sa continue cu productia. Lucrurile incep sa o ia razna rau in momentul in care toate fostele prietene apar in acelasi loc (n-as vrea sa fiu acolo, recunosc).
Actrita Lee Joon Yi are rolul celei de-a doua "foste". Discutam de o femeie de afaceri plina de succes care lucreaza la o mare firma de investitii. Pe actrita ati mai vazut-o in "Princess Hours", "Dream High", "Wang Family" sau "King 2 Hearts".
Fosta nr. 3. Este prima iubire a lui Bang Myung Soo, insa aceasta se casatoreste cu un mare si bogat om de afaceri, dupa care divorteaza de el. Jang Ji Eun, care a jucat in "Gu Am Heo Jun" si "Tree With Deep Roots" o interpreteaza pe Na Jia Gua.
Fosta nr. 4. Ryu Hwa Young o interpreteaza pe Ra Ra, o actrita nu prea isteata dar plina de farmec. Ryu Hwa Young este fosta membra a trupei T-ara si o actrita debutanta. A aparut recent in filmul "Today's Love" alaturi de Lee Seung Gi si Moon Chae Won.
Byun Yo Han joaca rolul viteazului, nerusinatului si cu siguranta aiuritului creator de webtoon. Desi a fost distribuit in patru filme, inclusiv in "Socialphobia" din 2015, "Misaeng" a fost prima k-drama a actorului. Pe actor l-ati vazut in "No Tears for the Dead" ori "Cold Eyes".
Song Ji Hyo a jucat in "A Frozen Flower", "Emergency Couple", "Jackal is Coming", "Princess Hours", "Jumong", "Gyebaek" si este cunoscuta la nivel mondial si datorita succesului emisiunii "Running Man" a carei co-prezentatoare este din 2010.
"Ex Girlfriends Club" si-a inceput filmarile la sfarsitul lui martie si va fi difuzat in mai, dupa "Super Daddy Yeol". Kwon Suk Jang, care a regizat superbul "Pasta", "Miss Korea" si "Golden Time" va colabora cu scenaristul Lee Min Jae care a scris si scenariul pentru "I am Sam".
(Sursa: kdramastars)
Articol realizat de chocolate_cleo – asiacinefil