Home » NOUTÃŢI
Changmin din TVXQ primeşte o ofertã de a juca în drama istorico-fantasticã "Scholar Who Walks the Night"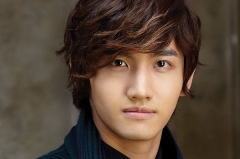 Changmin din legendarul grup TVXQ (fost DBSK) isi dezvolta cu suuces cariera de actor dupa ce a reusit sa aiba o superba cariera ca si cantaret, acesta cantand de 11 ani in grupul TVXQ. Recent i s-a oferit un rol in k-drama celor de la MBC, o drama istorica numita "Scholar Who Walks the Night".
La sfarsitul lui martie s-a confirmat ca i s-a oferit acest rol, si SM Entertainment a confirmat ca Changmin va juca in serial. "Scholar Who Walks the Night" devine astfel prima drama istorica in care va juca Changmin.
Ultimul serial in care a jucat a fost "Mimi" din 2014. Si-a luat in serios cariera de actor incepand din 2010 cand a jucat in "Athena: Godess of War" alaturi de Jung Woo Sung, Cha Seung Won, Soo Ae, Im Soo Hyang, Kim Min Jong, Choi Si Won si a jucat rolul principal in "Paradise Ranch" din 2011.
Lee Jun Ki a confirmat si el participarea in serial, acesta avand rolul principal.
Scenariul se bazeaza pe webtoon-ul "Bameul Geotneun Sunbi" scris de Joo Hee si ilustrat de Han Seung Hee, publicat pentru prima oara in decembrie 2012.
Scenariul dramei este inspirat de o comedie fantastica despre fiica unui nobil ruinat dupa ce este declarat tradator, ce se deghizeaza in barbat pentru a vinde carti, si se indragosteste de un vampir foarte studios ce se plimba in timpul noptii. Se spune ca Changmin ar putea juca rolul printului mostenitor care are un rol important in poveste, alaturi de vampir. Un amestec intre genurile fantastic si istoric, cam acesta ar fi genul serialului.
Serialul va fi difuzat la MBC in fiecare miercuri si joi dupa incheierea serialului "Agreeably Warm".
(Sursa: AllKPop)
Articol realizat de chocolate_cleo – asiacinefil