Home » BIOGRAFII
Andy Lau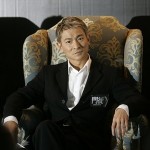 Andy Lau este unul din cele mai populare staruri ale cinematografiei asiatice. Cu peste 100 de roluri la activ, acesta a participat la toate productiile importante ale ultimului deceniu ale caselor de productie din Hong Kong, in calitate de actor, producator, regizor si chiar… cantaret. Fara indoiala, Andy Lau este cel mai in voga actor contemporan al Hong-Kong-ului care si-a cladit cariera strict in insula, spre deosebire de colegul sau de generatie, mult mai popularul, la nivel mondial, Jackie Chan, care a ales calea afirmarii pe continentul nord-american.
Andy Lau s-a nascut la 27 septembrie 1961 in Hong Kong, intr-o familie foarte saraca. In copilarie, a trait intr-un mediu auster, in niste conditii de viata foarte grele. Locuinta familiei lui nu dispunea de apa curenta, micutul Andy trebuind sa faca 8 drumuri pe zi pentru a aduce apa familiei sale, dupa cum isi aminteste astazi superstarul. In ciuda problemelor financiare, parintii l-au incurajat sa mearga la scoala. La absolvirea liceului, tanarul Lau Tak-Wah a fost admis la academia TVB, unul din cele mai importante posturi de televiziune din Hong Kong. Aici a invatat actoria si… artele martiale. Dupa mai multe aparitii la televiziune si dupa cateva roluri secundare, in 1982 Andy Lau e distribuit intr-un rol important in "Boat People". Filmul, ce prezinta povestea unui reporter japonez ajuns pentru un reportaj in Vietnamul post-razboi communist, a fost un real succes, aducandu-i 5 premii la festivalul de film din Hong-Kong si 7 nominalizari. Intre acestea se afla pana atunci si necunoscutul Andy Lau, nominalizat la categoria "Cel mai bun debutant".
Pe acea vreme era la moda ca tinerii actori odata remarcati, sa se distinga si in alte domenii aducatoare de imagine, publicitate si, mai ales, de venituri suplimentare. A fost si cazul lui Lau, care a debutat in 1985 si in muzica, scotand pe atunci primul sau album. Muzica i-a devenit a doua cariera, in scurt timp ajungand un star pop. Cariera muzicala si cea de actor se impacau perfect, astfel ca dupa 1990 actorul a incercat o impletire a lor, inregistrand muzica pentru filmele in care juca. In ciuda acestui succes, cariera lui de actor a fost la un moment dat la un pas de a se sfarsi, in momentul in care acesta a refuzat semnarea unui contract cu TVB. Lau a ajuns pe lista neagra a televiziunilor din Hong Kong (principalele finantatoare ale proiectelor cinematografice din acea vreme), si doar prin interventia lui Chow Yun Fat (cunoscut tuturor prin filme ca "The Replacement Killers" sau "Anna and the King") Lau si-a mai gasit roluri in diverse filme.
Necastigand niciodata cu adevarat respectul criticilor locali sau al prea multor fani din Occident, lista de filme a lui Andy Lau este una impresionanta. Pana in prezent (2008) a fost distribuit in peste 135 de filme, si, spre deosebire de unele vedete devenite idoli ale unor generatii, acesta nu s-a cantonat in roluri stereotipe. Astfel, de la comedii romantice ca "Love on a diet" (2001) sau "Perfect Match" (1989) la comedie ("Tricky Brains" -1991), si de la filme de actiune ("Godfathers of Hong Kong", "Running out of time") la filme de arta (doua filme ale lui Wong Kar-wai: "As Tears go by" si "Days of Being Wild"), Andy Lau nu a avut absolut nici o problema in a se adapta cerintelor unor roluri atat de complexe. In 1989, distribuirea lui in "Casino Raiders" a dus la relansarea genului filmelor axate pe subiectul jocurilor de noroc, in Hong Kong.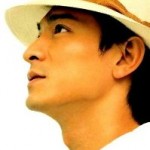 In ciuda reputatiei de a fi un actor cu care se lucreaza greu (se spune ca la un moment dat, Lau ar fi refuzat sa zambeasca intr-o scena dintr-un film, pentru a nu i se vedea ridurile), Andy Lau continua sa ramana unul din cei mai prolifici actori ai Hong-Kong-ului. Insa pretul celebritatii nu este unul mic, astfel ca au existat vremuri cand acesta lucra concomitent la doua proiecte cinematografice in acelasi timp, si continua sa faca inregistrari muzicale, dormind mai mult prin masini, cateva ore. Devotamentul pentru meseria pe care si-a ales-o i-a fost in cele din urma rasplatit, castigand 10 premii si avand 26 de nominalizari la festivaluri internationale de film Dintre cele mai importante filme in care a fost distribuit si care sunt cunoscute si publicului de la noi, merita enumerate: A World Without Thieves (2004), House of Flying Daggers (2004), A Battle of Wits (2006), Protégé (2006), Brothers (2007), The Warlords (2008), Three Kingdoms: Resurrection of the Dragon (2008) si, bineinteles, "Infernal Affairs", unde are o prestatie de exceptie. Nu in ultimul rand, a colaborat cu crema regizorilor asiatici: Wong Kar-wai, Andrew Lau, Feng Xiaogang and Jiang Yimou.
De urmarit evolutia carierei acestui mare actor, aflat la apogeu. Si, in incheiere, un pont pentru necunoscatori: daca vedeti vreun film pe al carui generic apare numele Andy Lau, nu ezitati sa-l vizionati. Pana si filmele unde acesta apare doar producator (gen productia coreeana "Daisy", cea thailandeza "Invisible Waves", "Infernal affairs") sunt veritabile succese, dovada ca dupa atatia ani, poti face filme bune nu doar pe platourile de la Hollywood, ci si cu actori practic necunoscuti.