Home » ISTORIA CINEMATOGRAFULUI ASIATIC
100 de ani de benzi desenate în Coreea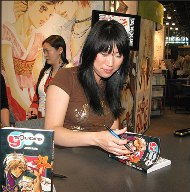 Cartile de benzi desenate coreene, reaparute sub forma unor materiale cu evident continut cultural, tintesc piata europeana. Agentia coreeana de cultura (KOCCA) a tinut intre 2-7 februarie 2009 o expozitie speciala de prezentare a cartilor de benzi desenate coreene, la Centrul Cultural coreean din Paris, pentru a celebra cea de-a o suta aniversare a nasterii acestui gen. Cu ocazia acestei expozitii a fost explorat un secol de istorie a genului, luminile reflectoarelor fiind indreptate asupra a 7 autori veterani. Au fost celebrati Kim Jin-I, autorul benzilor desenate devenite astazi celebre datorita unui serial cu nume omonim ("Kingdom of the Winds") si Park So-hee ("Goong" – "The Palace"), dar si autori din noul val, care au marcat o evolutie a genului, cum a fost Oh Yeon ("East Asia Fantasy").
In paralel cu expozitia de la Paris, organizatorii evenimentului si autori de benzi desenate coreeni au participat la Festivalul International de Benzi Desenate Angouleme, organizat la Paris intre 29 inauarie si 1 februarie. In zilele ce au urmat, in 2 si 3 februarie, autorii s-au intalnit cu fanii locali, impartasind idei despre noile tendinte din domeniul benzilor desenate coreene.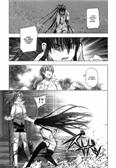 Evenimentul organizat la Paris a avut o arie de cuprindere vasta, fiind prezentate in cadrul expozitiei benzi desenate din intervalul perioadei coloniale a Coreei (1910-1945), a Razboiului Coreean (1950-1953), a perioadei politice tulburi si a zilelor infloririi genului din anii '80-'90, ajungandu-se pana la benzile desenate ale zilelor noastre, pe baza carora se realizeaza filme sau animatii. Au fost proiectate, de asemenea, cateva filme inspirate din benzile desenate, precum "Le Grand Chef", "The War of Flower" sau "Hello Schoolgirl". Ko Suk-man, presedintele KOCCA, a declarat, cu ocazia acestui eveniment: "Benzile desenate coreene, prin aniversarea centenarului, se asteapta sa se apropie de fanii europeni prin intermediul acestei expozitii speciale. Vom incerca o globalizare a benzilor desenate coreene pe pietele de peste mari, prin variate strategii." O expozitie similara va fi tinuta, de asemenea, si la Bologna (Italia), in martie, si una in Marea Britanie, in mai 2009.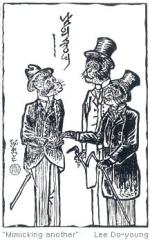 In 1909, unul din primele ziare din Coreea publica realizari ale unui anume Lee Do-young. Acesta era un pictor traditional, iar in acel an, redactia ziarului "Daehan Minbo" a acceptat sa publice in paginile ei primele caricaturi practice, cu tenta politica, in care Japonia era criticata pentru tentative de a prelua controlul asupra Coreei. Una din aceste caricature se amuza pe seama oficialilor coreeni corupti care imitau comportamentul japonezilor. De atunci, acest gen de reprezentari desenate au devenit un mijloc de propaganda politica, mai ales in timpul regimurilor militare, iar mai tarziu a capatat o nuanta comica evidenta. In prezent, benzi desenate stau tot mai des la baza productiilor de televiziune si pentru cinematograf ("Le Grand Chef", "The War of Flower"), dar si a unor jocuri video ("Kingdom of the Winds", adaptare dupa drama "Land of the Winds").
Articol realizat de cris999 © www.asiacinefil.com